Events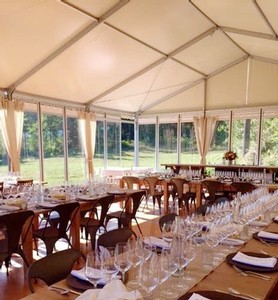 We're delighted to host regular events at our winery, where we have both our tasting room and a separate pavilion space. Please see below for our scheduled events, and to for inquiries about group tastings and private events, please contact our Event Manager: events@porttownsendvineyards.com
** The pavilion event space at the winery is closed for cleaning and maintenance. It will reopen February 3, 2018. **
_______________________________
"Naomi, her family and I want to thank you from the bottom of our hearts for providing the best wedding rehearsal venue experience we have ever had. Not only was the venue the perfect
setting but you and your staff were fabulous to work with.
Shane and Emily were so happy with the venue and complimentary of the entire evening. The guests too loved the function and commented on what a wonderful place it was to have the rehearsal dinner. Your wine was enjoyed by everyone I spoke with and the delicious meal provided by Aimee's Catering topped off the evening. It was such a great kick off to Shane and Emily's destination wedding weekend. EVERYTHING was over the top wonderful!!!
Thanks again to you and your staff for providing such a wonderful venue for us.
Cheers,
Patti M. and Naomi W."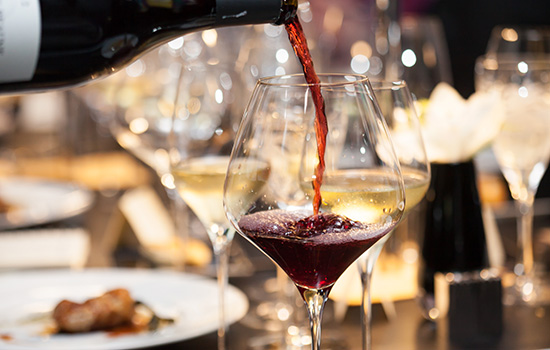 DATE: December 31, 2017
SHOW TIME: 7 p.m. – 9 p.m.
LOCATION: 215 Taylor Street, Port Townsend
COST: $10 per person.
Port Townsend Vineyards' Downtown Tasting Room is hosting a New Year's Eve celebration. Join us for live music featuring the sweet and soulful voice of singer Janna Marit accompanied by George Radebaugh on keyboard. Their performance, from 7 p.m. – 9 p.m., will highlight the classic standards of the golden years along with original jazz compositions. We will raise our glasses to the ringing in of 2018 at 9 p.m. ~ no need to stay up until midnight.
Offerings at the tasting room include a variety of Port Townsend Vineyard's wines on tap, available by the glass or the carafe. Individual plates of locally sourced cheese, sausage, crackers and chocolates can be purchased in advance, with your reserved seat ticket purchase.

Reserved Seating is Sold Out. A limited number of Standing Room only tickets will be available at the Door.
Watch this space for announcements.