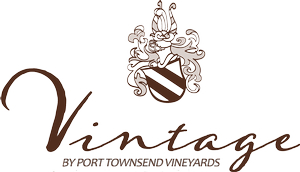 We are delighted to introduce you to the newly restored, revitalized, and reimagined Vintage by Port Townsend Vineyards. Located at 725 Water Street in the heart of downtown Port Townsend, this stunning venue offers a host of experiences for you to enjoy. Allow us to provide you with the details of our offerings and operating hours:
---
We've come a long way....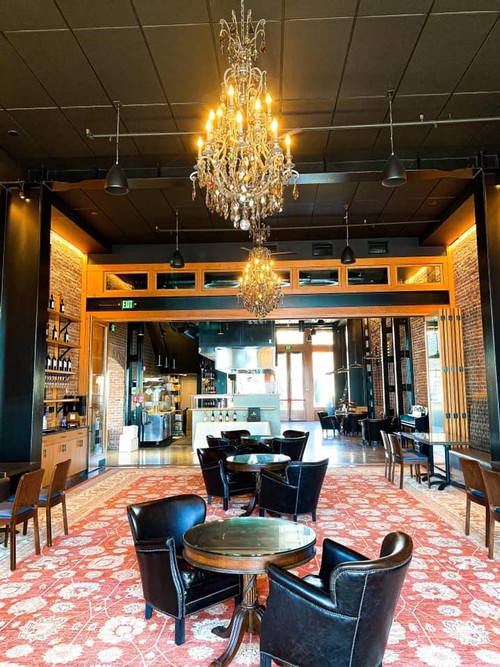 At Vintage, we strive to create an environment where wine enthusiasts can gather, relax, and indulge in the pleasures of wine and company. Our retail area showcases a curated selection of bottles for purchase, allowing you to take your favorite wines home and enjoy them at your leisure.
Step inside and discover our tastefully designed indoor and outdoor patio seating areas. The beautifully restored C.F. Clapp building seamlessly blends modern and traditional elements, paying homage to its Victorian roots while offering a stylish and comfortable ambiance. Whether you prefer the cozy indoor atmosphere or the fresh air of our outdoor patio, you'll find the perfect spot to unwind and savor your wine.
To enhance your tasting experience, we offer flights of our handcrafted wines, allowing you to sample a variety of our offerings. Pair your wines with our delightful lite bites, thoughtfully crafted to complement the flavors of our wines.
Vintage by Port Townsend Vineyards showcases our full wine selection, ensuring there's a wine to suit every taste and occasion. From crisp whites to robust reds and everything in between, our diverse collection offers something for everyone. Our knowledgeable staff members are always on hand to provide recommendations and share their passion for our wines.
The beautifully landscaped outdoor plaza is an inviting space for gathering with friends and family. Situated adjacent to the beach, it offers stunning views of Port Townsend Bay and allows you to soak in the vibrant atmosphere of the waterfront. Take a seat around our large gas fire tables, enjoy the warmth, and watch the marine traffic go by as you savor your wine.
We are excited to host live music and entertainment at Vintage, creating an enjoyable and vibrant atmosphere for our guests. Immerse yourself in the rhythm of the music as you unwind and create lasting memories with your loved ones.
We've come a long way in restoring and revitalizing the historic C.F. Clapp building, and we are thrilled to share this unique space with you. Vintage by Port Townsend Vineyards is not only a place to enjoy exceptional wines, but also a destination where you can experience the rich history and beauty of Port Townsend.
We look forward to welcoming you to Vintage by Port Townsend Vineyards, where restored elegance, exquisite wines, and unforgettable moments converge. Come, raise a glass, and join us on this remarkable journey.

---
Sign Up For Our Newsletter
Stay up to date on the latest wine releases, events and news!