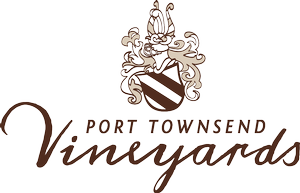 Welcome to Port Townsend Vineyards Winery, where we strive to create wines that inspire people and nourish the soul. We invite you to visit our winery and experience the magic of our wines. Here are the details you need to plan your visit:
---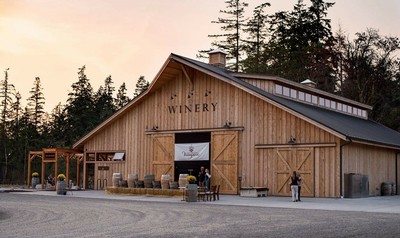 Our winery, situated near the southern entry of Port Townsend, showcases a new co-op production facility that supports sustainable winemaking practices. As you approach the city, our winery stands as a testament to the care and dedication we put into crafting our wines. We take pride in sourcing both locally grown grapes and those from top regional vineyards, which are meticulously cared for within this state-of-the-art wine production facility.
Designed as a custom-crush facility, our building houses modern winemaking equipment and provides ample space for barrel storage. Our focus is on minimal intervention, allowing the hand-harvested grapes to be crushed and fermented using environmentally-efficient water and energy practices. This ensures that our wines reflect the authentic flavors of the grapes and the unique terroir of our region.
The Winery Tasting Room, located at the entrance to town, offers a unique and casually elegant experience. Step into a space that seamlessly blends the old-world charm of 140-year-old wood beams with modern stainless steel and glass accents. It's a captivating environment where you can relax and savor the beauty of our wines.
In addition, we have a large lawn with lawn games, providing a wonderful open setting for gatherings and enjoying the outdoors. Picture yourself playing games with friends and family while sipping on our exquisite wines. To enhance your experience, we also feature live music at select times, creating a vibrant atmosphere that truly elevates your visit.
To stay connected with us and receive updates, news, and more, we invite you to sign up for our newsletter. This way, you'll be among the first to know about our latest releases, events, and other exciting happenings.
We look forward to sharing our passion for winemaking with you at Port Townsend Vineyards Winery. Come and experience the wines that inspire and nourish the soul, and embark on a journey of flavors, craftsmanship, and unforgettable moments.
---
---
Sign Up For Our Newsletter
Stay up to date on the latest wine releases, events and news!