Grown, Crushed, Aged, Bottled and Shared by Hand
Born out of hard work, innovation, and a long term vision for future generations, Port Townsend Vineyards introduced a new line of locally produced wine to the city. In Summer 2017, Port Townsend Vineyards opened a collection of immersive experiences that highlighted authentic, highly personal relationships with people and their earth. This venture was imagined by long-time residents of Port Townsend and was brought to life in collaboration with nationally-respected local winemaker, Ben Thomas. Numerous family and Port Townsend friends brought their talents to bear in order to create a wine experience that represents the honest hard work, coastal character, persistent curiosity, and caring relationships of the Port Townsend culture.
For us, Port Townsend Vineyards represents more than just making great wine. This is about culture. Through persistent curiosity that has us growing some pretty uncommon wine grapes, as well as lasting relationships, because without people, none of this is worth it, we introduced this wine experience to Port Townsend. The place we call home has inspired our vision. The great people that surround us help bring it to life.
Our Goal
To provide thought-provoking wine for casual enjoyment. We do it by welcoming you into our town and sharing our talents. And we do it with our legacy in mind. That's why practicing sustainable production methods is so important to us. We hope you agree.
Our Mission
Port Townsend Vineyards integrates family heritage and innovation to provide a community wine experience of the highest quality that invests in the local legacy of agriculture, sustainability and craftsmanship.
Our Vision
Our vision is to create premiere Puget Sound old world style wines produced from local grapes. We invest in sustainable environmentally-friendly practices, enrich education, and celebrate local craftsmanship. We create community: our wines, events, clubs, and venues are designed to foster relationships, whether around your table or ours.
Meet the Team
We're proud to work with such an amazing group of people together in order to create a truly unique and memorable wine experience! From barrels to bottles, our work together is the reflection of a true partnership and our team's collaborative approach. We hope you agree!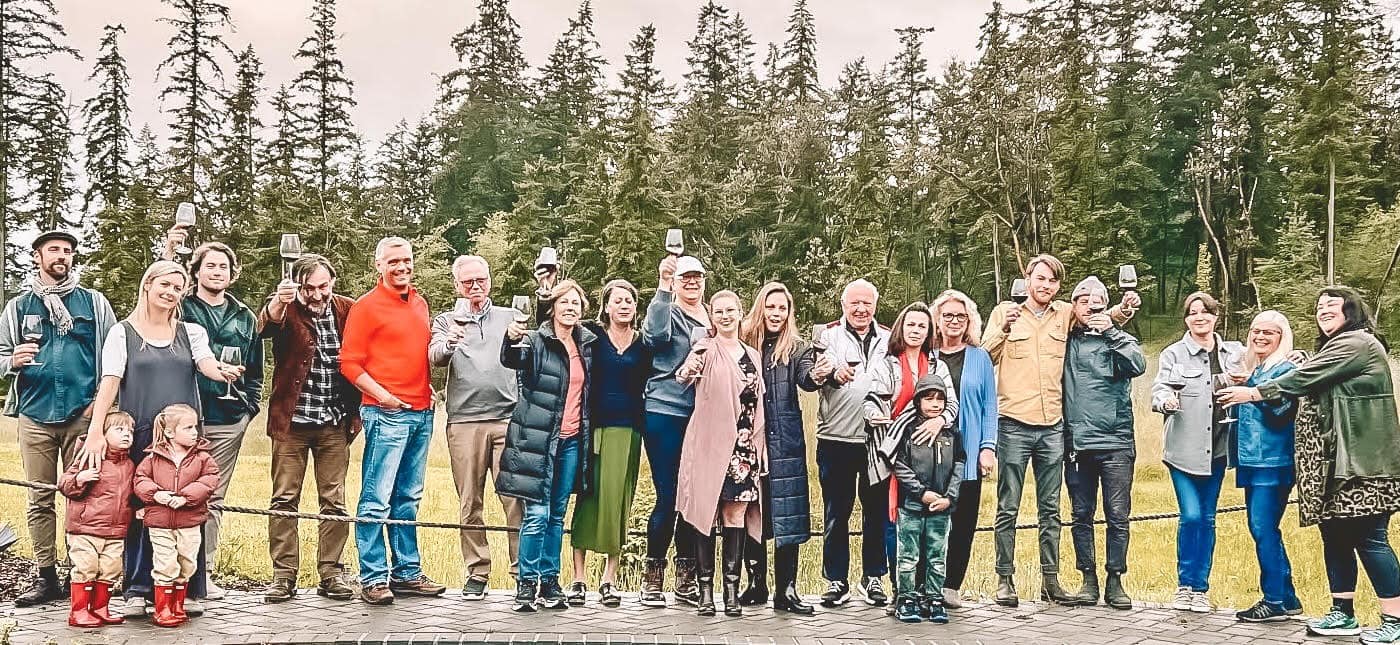 Annette Gardner: Tasting Room Attendant and Product Coordinator
Alexandra Padilla: Marketing
Ben Thomas: Winemaker
Brian Curry: Front of the House Coordinator and Wholesale Coordinator
Cindy Green: Wine Club Coordinator and Lead Tasting Room Attendant
Tasting Room Attendants:
Debra Darlington
Emily Henry
Heidi Haney (lead)
Holly Kramer
Jessica Weathersby
Robert Winstead
Shannon Kennedy
Tracy Paterson
Will Krause

Wine Production Crew:
Mick Trask
Dustin Ryerson