Our Three Locations
We are thrilled to invite you to discover the unique experiences that await you at our three Port Townsend Vineyards locations. Each location offers an immersive journey into the world of winemaking, ensuring that every visit is truly memorable.
The Vineyard on Portuguese Hill: Nestled on Portuguese Hill, our vineyard provides a captivating experience where guests can witness the art of growing and harvesting grapes. Explore the meticulously tended vineyard rows and uncover the subtleties and beauty of lesser-known grape varieties. It's an opportunity to deepen your understanding of the winemaking process right from its roots.
Port Townsend Vineyards Winery: Our winery beckons both guests and emerging winemakers to dive into the world of winemaking through a hands-on approach. Get up close to our state-of-the-art equipment and learn about our meticulous winemaking methods. Discover the art and science behind transforming grapes into exceptional wines while immersing yourself in the captivating atmosphere of our winery.
Vintage by Port Townsend Vineyards: Located in the heart of downtown, Vintage offers a sensory experience that celebrates the harmonious union of wine and companionship. Immerse yourself in the inviting ambiance of our downtown location, where the company and environment enhance the holistic wine experience. Enjoy the picturesque waterfront view, relax in the outdoor plaza with fire pits, and indulge in the pleasure of our carefully crafted wines.
At each of our locations, we strive to highlight the interconnectedness of wine, environment, and community. We believe that the joy of wine extends beyond what's in the glass, encompassing the surroundings, the people, and the shared moments that make the experience truly special.
We invite you to embark on this remarkable journey with us, discovering the art, craftsmanship, and passion that go into every bottle of Port Townsend Vineyards wine. Whether you are a wine enthusiast, an emerging winemaker, or someone seeking a sensory delight, our locations offer something for everyone.
Join us and become a part of the Port Townsend Vineyards experience.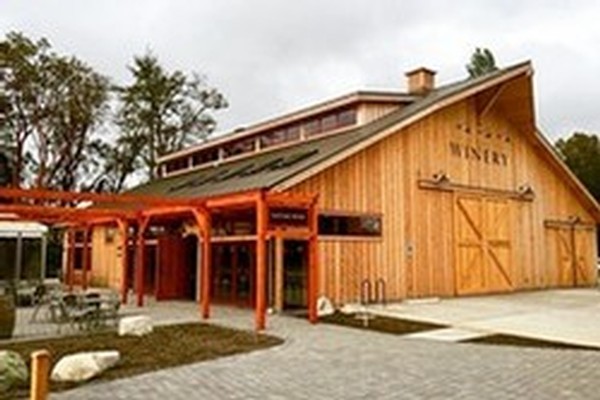 2640 W Sims Way,
Port Townsend, WA 98368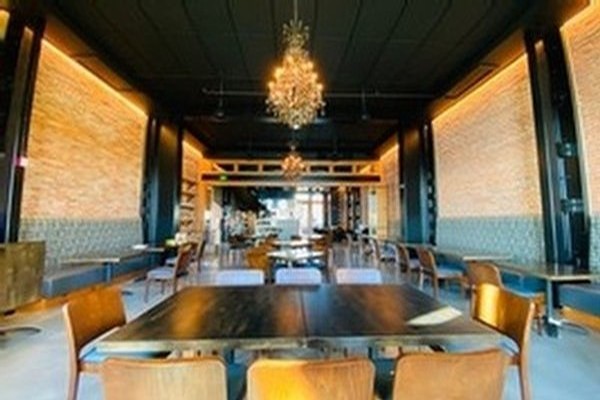 725 Water Street,
Port Townsend, WA 98368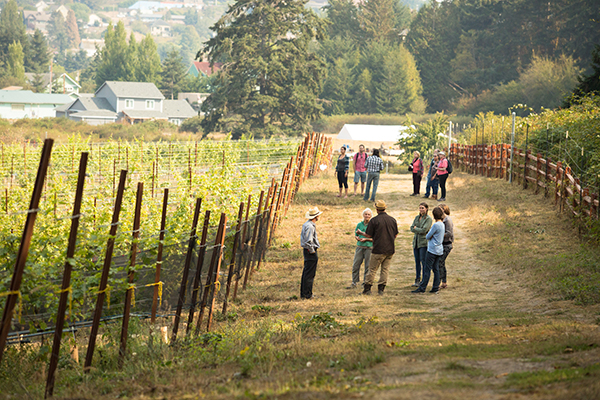 3405 Jackman St.,
Port Townsend, WA 98368