GROWN, CRUSHED, AGED, BOTTLED AND SHARED BY HAND
Experience Port Townsend Vineyards
We believe wine is an experience of all five senses. It blends art with science as the fruit is grown and ultimately transformed. Port Townsend Vineyards welcomes guests to experience each of our three locations created to take you on a sensory wine journey. Each is within city limits and features its own learning opportunities, scenic vistas, and tastings. We encourage you to visit all three and get the best perspective on what makes the Port Townsend Vineyards experience so special.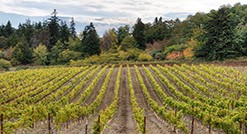 A five-zone vineyard
cultivated to showcase the
varieties that thrive in
our geography and coastal
climate, destined for our estate sparkling wines.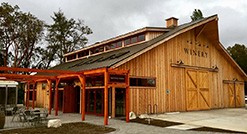 A new winery facility at the arrival into Port Townsend. Supports sustainable, low intervention winemaking and offers a unique tasting room experience.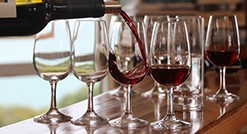 Located at 215 Taylor St., this brick wine bar is our space in historic downtown Port Townsend to taste and enjoy our wines.
Sign Up for
Updates & Events