July 7, 2020 | Port Townsend Vineyards
From Bud to Bottle: Making wine is a year-round journey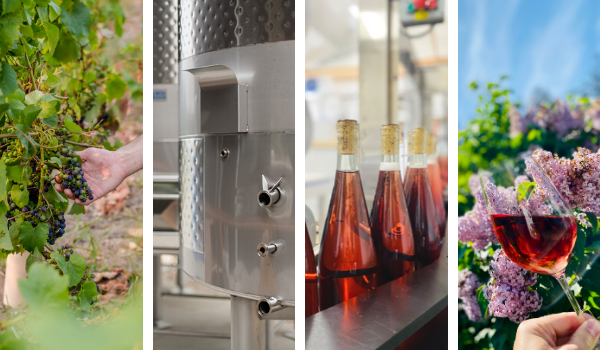 The wine you're drinking now has a story dating from the evolution of the grapevine, the creation of the soils it grows into at the start of civilization and through the development of Western culture. But let's skip ahead to a few years after the vines that bore the grapes for this wine were planted. We begin this story in the season in which the grapes were picked….
Harvest (September through October)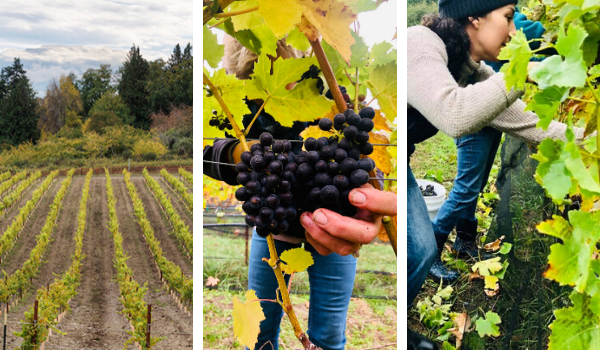 We hand pick the grapes when the perfect combination of sugar and acid levels correspond with the right weather and flavors. The grapes go from hand to bucket to bin to truck to the winery. In each movement we treat the clusters as gently as possible and they show up at the cellar door.
Crush (September through November)
In the winery we sort the grapes then destem, crush or leave them "whole cluster," depending on the style of wine. The white grapes go straight to the press, while the reds go to fermenter, skin and all. We ferment in various vessels, according to the style of the wine: closed-top stainless steel tanks and French oak barrels for the whites, and open-top stainless steel, French oak and square poly tanks for the reds. The white wines are usually fermented slow and cool to preserve their aromatics. The reds have their ever-rising caps of floating skins "punched down" to keep the skins in the juice to extract color and to introduce just the right amount of oxygen. When the wines are "dry," meaning the yeast have turned all the sugars to ethanol, CO2 and secondary flavors, we press the reds to barrel and rack the whites to new tanks.
Elevage (Around December)
We borrow the French term elevage for the time of rearing or raising the wines slowly over time. In barrel and tank the young wines settle down and slowly release their CO2 from harvest. The reds go through a secondary fermentation called malolactic that smooths the acid profile of the wine. The whites are stabilized with bentonite clay and the cold of winter to be able to be bottled without dropping sediment later on.
Blending to bottling (Up to September)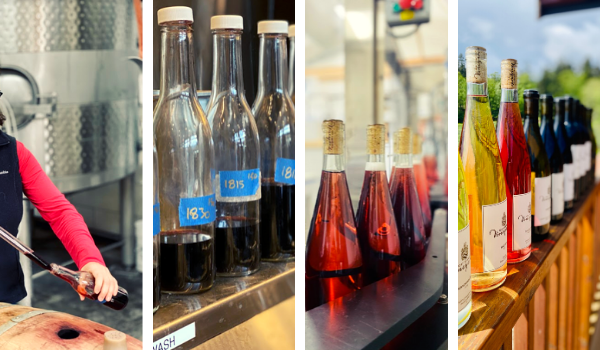 The whites are blended and filtered for bottling, while the reds have some more time yet to go. Most reds will go through another whole vintage – or more – still in the barrel to continue their development. Typically, the higher the tannin levels, the longer the aging. When the wines are all ready, we either keg or bottle them through a very nice Italian made bottling line that protects against oxidation and helps the wines safely age for years. The story continues to your glass then to your lips and on to the conversations and smiles shared among friends.
---
Sign up for our newsletter below to learn more about our wines, events, sustainable practices, and more. For all questions and inquiries, please email contact@porttownsendvineyards.com