Make Your Wine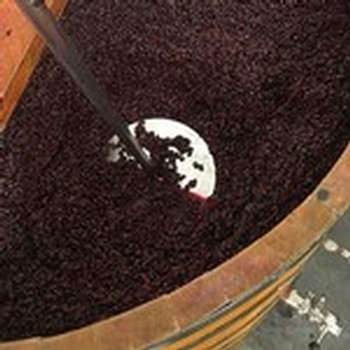 The winery at Port Townsend Vineyards offers you the opportunity to make your own wine in consultation with our winemaker. Whether you want to create an exclusive wine and private label to enjoy and share as gifts, or you want to go all out – sourcing grapes, making decisions on pressing, extraction, barrel choice and more – we can help you make this reality.
Private Barrel
Select your favorite barrel from our existing stock of wines, including Cabernet Sauvignon, Syrah, Merlot, Pinot Noir, Malbec and others, or blend barrels or varieties to create your own new favorite. You'll work with our winemaker to work out the style of wine you'd like to make and support you in tasting samples and deciding on a final wine.
Give us your label design and we'll finalize the layout with you and make sure it's approved and professionally printed. Or share your ideas and we'll create the label with you. The final bottles will be exclusively your creation.
Custom Barrel
For anyone who has always wanted to be a winemaker but doesn't have a winery, we offer our Custom Barrel program. Direct each step of the winemaking process, from fruit selection to extraction, barrel selection to aging. You'll consult with our winemaker to decide on the type and style of wine, then select fruit at harvest – and yes, if you have your own vineyard source, you can use this fruit – and make the decisions that will determine the wine that goes into the bottle.
You'll receive regular updates and analysis, as well as the information and support you need to make your decisions with confidence. And you'll be able to check in on your wine regularly to taste its progress and show friends your wine as it's being made. Finally we'll support you in realizing your labeling concept to ensure the final bottles are a complete package you can be truly proud of.
Please note that decisions on how and when to apply winemaking techniques will be made by the winemaking crew according to our assessment of the wine. Our aim is to make the best custom wine possible according to our agreement with our clients, and we won't bring forward or postpone actions to suit outside schedules.
Contact us
For either of these services, please get in touch for more information or to arrange an appointment to discuss your winemaking goals: contact@porttownsendvineyards.com